Inventory Management System
Product Description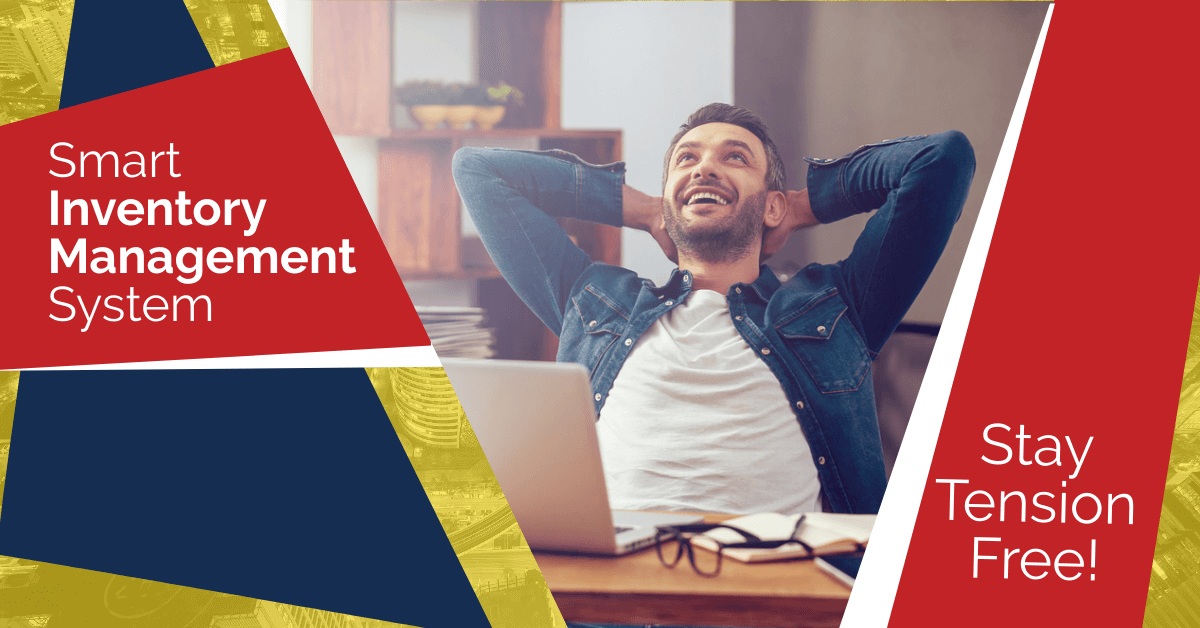 Our Inventory Management System offers you some unbelievable Features. Have a look at them all to see which features suits your business most –
♨️ Features ♨️
Product Management 🦗 
This Feature allows you to manage your product easily ! You can monitor your products activity from here.
Stock Management 🗞 
  

A Smart Stock management system. You will have all standard features for stock management function.

  

Integrated Stock Manager with billing. 
Billing 💶
 

Bill/Invoice

Custom tax rates per products

Select TAX Type for invoices

Custom discount rates per products

 

Integrated Stock Manager

Decent Invoice Printing template.

 

Reports & Statement.
Customer Database & Integrated Ledger 🎉 
Customer Management

Add/update customer

 

Get Record of Invoices with specific customer

 

Income & Expenses by customer

 

Income & Expenses by customer

Customers Ledger 

Transaction History

 

Customer Due Management
 Supplier Database & Integrated Ledger 🔆 
Supplier Management

Add/update

Supplier

System can store supplier info. like mobile number, address, etc.

Get Record of Invoices with specific

Supplier

Get Record Purchase orders

Payment record to supplier

Supplier Ledger

Transaction History & Due

Supplier payment Management
Integrated Accounts System ♻️  
Accounts Receivable

Full Debit and Credit Function.

Accounts Receivable Function.

Accounts Payable

Customer & Supplier Ledger
Track Sales ⭕️
Ability to keep records of daily sales

System can export daily, weekly, monthly, yearly sales report.
Order Return 💠 
System can revoke any order

System also capable for revoking certain product from a specific order.

Return Invoice
Track Expenses 🎐  
Organize expenses category.

Store expense record with reference.

Ability to keep records of daily expenses.

 

System can export daily, weekly, monthly, yearly expenses report
Bank Statement 🎈 
Manage multiples bank account.

System will keep records of Bank Transaction.

 

Bank Transaction history

Deposit History.

 

Withdrawal History.

Track Check transaction history
Why You Need our Inventory Management Software 
Inventory Management Systems Help with Organization 💁‍♀️
An inventory management software helps keep your business increasingly sorted out. Without following and dealing with your stock. It is hard to tell what you need, when you need it and in what amount. With a quality inventory management software, you have a point by point records of each benefit in your business. You can see the majority of the moving parts in a single spot. Effectively you are ready to see the items that are moving and those that are selling gradually. You can check whether individual stock sells at specific occasions of the year, or notwithstanding during specific occasions of the day. Even You can set your system to reorder a specific important stock thing, so it's never out of stock for your clients. Having the majority of this data and capacity in one spot enables you to settle and make choices about the requirements regarding your organization. 
Tracking and Transparency 👀 
One of the gigantic preferences of an inventory management system is expanded following and straightforwardness. With the majority of your advantages continually being tracked, you can plainly observe where the qualities and shortcomings of your business are. Further, you generally know where your stock is and what it's value. With standardized identification scanners being utilized to follow items through their whole life cycles, you can see where they are situated continuously, which means it's substantially more hard for a stock to get lost in an outright flood. With a stock administration framework, you can likewise forestall being flooded with stock, by keeping only enough in stock. This limits the measure of unused stock you have available, and in this manner brings down your business' stockpiling overhead.
Improved Vendor Relationships 👬 
Another, in addition to an inventory management system is that it can help improve your associations with merchants. With all things being tracked consistently, both you and the seller are kept aware of everything of your ordering needs. You can set up your system, so certain things are consequently reordered at explicit interims dependent on request history. Further, you can plan conveyances in a significantly more efficient and composed way. This keeps relations running smooth, with both parties knowing precisely what is expected. 
Integration 💼 
A last significant element of an inventory management system is joining. You can set up your inventory management software to coordinate with various other Software. Including your accounting and enterprise resource planning (ERP) system. This allows you to comprehend the estimation of the things you have any time, helping you with accounting and resource the board. Different Software that can be coordinated with an inventory management system is point-of-sales (POS) system that is accustomed to ring up buys (like money registers) and Point orders (PO) system that track arranges as they are put. Connecting up your different systems takes into account better an organization and improved streamlining of procedures.