UI UX Design in Bangladesh | Agami Soft. Ltd.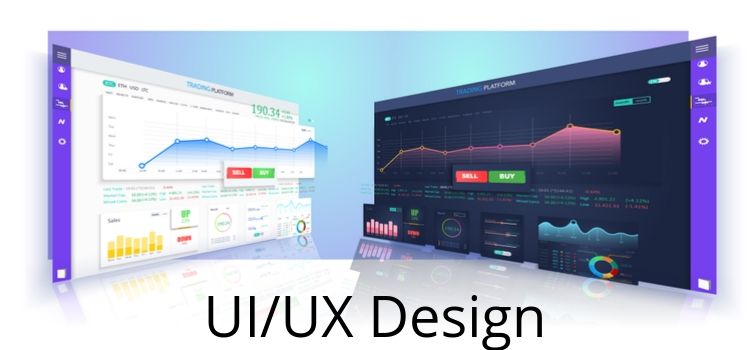 Published Date: Sep 22, 2019
Agami Soft. Ltd. in known as one of the leading UI/UX designer in Bangladesh. It is always important that a website contains good User Interface. Agami Soft Ltd. always develop a user interface according to its user. Here you can find top quality UI UX Design in Bangladesh 
We focus on listening & understanding client needs 

Agami Soft Ltd. give attention to requirements and developing reliable and outstanding solutions. 

We don't stop doing changes till the time you are pleased!

Web Design is one of our expertise areas, and we investigate every possibility of delivering a gem for you. We work with an emphasis on Quality, Esthetics, and Professionalism.
At the point when your group of spectators visits your site, it gives them their initial introduction of your business. They will pass judgment on your business inside seconds. In these initial couple of moments, you need to have a beneficial outcome on your crowd. 
A website is a mirror of a company. It is always important that a website contains good web design. Without good design, there is a chance of missing a huge amount of audience 
In the event that your site looks unappealing or obsolete, your group of spectators will quickly have a negative impression of your business. They won't discover your site engaging, which dissuades them from your page. You'll pass up leads since they'll leave your page for a contender's page. 
Website architecture is significant on the grounds that it impacts how your group of spectators sees your image. The impression you make on them can either get them to stay on your page and find out about your business or leave your page and go to a contender. A decent website composition causes you to keep your leads on your page. If you want top quality UI UX Design in Bangladesh then Agami Soft. Ltd. is the right track for you. 
Why user interface is important? 
Whenever a visitor comes to user website it is counted as a user. The biggest success of a website is its user satisfaction. Suppose you have developed a costly website. But whenever a visitor comes to your website they find your website tough to operate. So, they escape from there and try to find another website.
What is the moral of it? The moral is your website is not increasing your business flow. Also getting heavy bounce rate. Which will drop your ranking on the Search Engine. Making it better and simple for every user so that they can feel relaxed. Most of the website never keeps in mind there users as they look for just a goal. A top quality UI UX Design in Bangladesh can give you much more traffic. 
Website Design: 
It is a must that your website needs to be interactive with design and vision. Whenever you drive a user into your website sometimes, it bounced. The reason why you're missing so much client is because of your poor quality web design which is not understandable to the visitors. From the ages, most of the companies make the same mistake over and over again by not considering their website's design. Whenever a user comes into a website first, they look at its interface. A better user interface gives a website more traffic where you can get more organic traffic. It is also necessary that you reduce your website bounce rate for avoiding google penalty. It is something that you need to keep in mind for improving site ranking. That is why they are losing a bunch of audiences from the internet world. Here we stand out. By understanding your needs, we provide you the best quality design for your web site, which will be very interactive and easy to understand for the audience. 
Logo Design: 
A logo is an identity of your company. Most of the people make mistakes here. Can you tell me how many company logos can you remember at once? I guess 4-5 at once.  Because you are familiar with them. Maybe you use their product daily. However, I think there are a few that you have never used. You just have seen them on the web or anywhere else. Moreover, that logo stitched onto your head because it has an attention-catching impression. Remember logo creates the first impression, and we all know that is is the best impression. A logo is something that portrays your business and work. So try to be specific and straight with it. Agami Soft. Ltd. is countries one of the best logo creators. We create your company logo based on your business portfolio. We always think outside the box, which is necessary for a new business to stand out in the market!
Agami Soft. Ltd. guarantee your satisfaction, and until you get that, you can request as many revisions as you want.
Get Custom Logo Designs.

Finer details and quality.

Get editable Source Files.

Get Unlimited Revisions & Satisfaction Guarantee